Company Profile
Message
In April 1955, a time when foam-type fire extinguishers were enjoying peak demand, Nippon Dry-Chemical Co., Ltd. launched its business with a new type of dry chemical fire extinguisher boasting revolutionary extinguishing capability. Since then, the company has expanded into such areas as fire extinguishing equipment, fire engines, security systems, etc., carving out a solid position in Japan's fire protection field.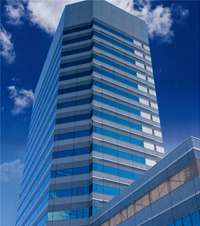 Company Name:
Nippon Dry-Chemical Co., Ltd.
Established:
April, 1955
Representative:
Eiichi Tohyama, President
Address:
2-3-1,Daiba,Minato-ku,Tokyo
Number of Employees:
656
Paid-in Capital:
700 million yen
Consolidated Sales:
30,919 million yen (Year ended March 2016)
Offices:
Tokyo, Omiya, Osaka, Nagoya, Sendai, Fukuoka, Sapporo
Subsidiaries:
Hokkaido Dry-Chemical Co., Ltd.
Nippon Dry-Maintenance Co., Ltd.
Fire Extinguishing Systems
Alarm Systems
Fire Extinguishers
Fire Engines
Electronics Equipment

Chemical Plant Systems
Hydrant, Air Conditioning and Hygine Systems
Smoke Control Systems
Fire Extinguishing Agent, Emergency Equipment
Fire Protection Systems and Equipment