Maintenance
We perform maintenance services of fire protection systems for various facilities with special knowledge and skills.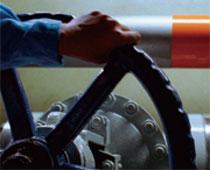 Fire protection systems are not used on a daily basis. However, they must always maintain a 100% condition in case of emergency. The quality needs to be maintained and controlled by making the best of the qualifications, specialized knowledge and mobility, as well as performing mandatory inspections based on fire protection laws.
NDC offers fire protection systems that suite any building and facility, from small shops to large-size intelligent buildings, large-scale industrial plants and facilities that handle hazardous substances. NDC provides service to further satisfy our customers by extending the maintenance business for the fire protection field.
For maintenance services, qualified technicians perform secure maintenance with professional eyes and skills. NDC provides not only inspections but planning, designing and construction of repair, renewal and retrofit on the fire protection system in order to realize "safety and security" for our customers.