Marine
We provide new advancements in nautical fire protection to support marine safety.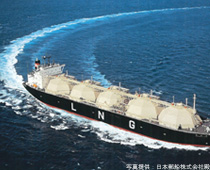 Numerous fires occur when a ship is isolated on the high seas. Ultimately, this means that fire protection systems must function without fail. Based on experience gained from its extensive background in plant and other types of fire prevention systems, Nippon Dry-Chemical configures unique marine fire protection systems.
It also supports all-round marine safety through the development of vessel fire protection system and fireboats. Along with designing systems based on SOLAS, IMO and each ship's national registry and classification, installation is accompanied by stringent inspection, to create the utmost in marine fire protection.